Lois in the News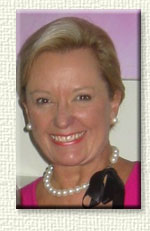 From BusinessWeek
June 5, 2009
"Pre-Meal Prep
That slinky dress or sloppy T-shirt isn't appropriate. "At a business meal, dress as though you're ready to do business," says Lois Hearn, founder of etiquette consultancy Yourmanners.com in Charleston, S.C. Arrive on time. If you're the host, alert the maître d' to give you the bill.
Booze Or No?
Unless you're knocking off for the day, don't order a drink at lunch. You need to be alert back at the office and certainly don't want to smell of alcohol. At dinners, alcohol in moderation, of course is fine. If you're the host and want a drink, take the lead and order. If you don't drink, simply say, "No, thank you" when it's your turn. An explanation isn't necessary. Saying "I don't drink" just makes you sound smug or judgmental, says Hearn."
From the Post and Courier
Charleston, SC
March 13, 2009
"A well-mannered child is a delight to be with. Children can begin to learn good manners when they are as young as 2 years old or younger when their verbal communication skills start developing.
Teach them simple examples: "Please" and "Thank you" are important words for good manners.
Children learn quickly from seeing and hearing good manners being practiced every day within the family.
- Lois Hearn, etiquette consultant and founder and director of Charleston-based Your Manners."
Copyright (C) Your Manners - All Right Reserved