Welcome to Your Manners.com Lois Hearn, Etiquette Consultant
"Your manners shows thoughtfulness and consideration for others." L.H.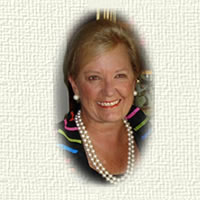 Good manners are not inherited from generation to generation, therefore they are learned skills. "Your Manners" classes are being applauded by educators, parents, grandparents and most importantly, the class participants.
The "Your Manners" classes are custom designed for every age, starting at the young age of five years old. Families and adults are eager to "polish" their social and dining skills. Ms. Hearn is often told; "I wish I had paid more attention to improving my manners when I was growing-up. I would like to know more about your classes."
Topics: Example
Meeting and Greeting:The handshake should be firm and make eye contact.
Party manners: Dress appropriately.
Duties of host / hostess: Introduce your guests.
Manners in public places: Be considerate of others.
Restaurant & fast food dining skills: Talk in a soft natural tone of voice.
Table manners: Never lick your fingers.
Telephone manners: Slowly say your number twice, at the beginning of the message you are leaving on someones answering machine.
Thank-you notes: Send them with-in a week.
"Etiquette 101" For high school and college students.
Topics:
Importance of first impressions.
Making proper introductions.
Telephone etiquette.
Preparing for job interviews.
Polishing your social skills.
Dining Etiquette for all occasions.
Business Etiquette: Please click Business Etiquette on index
"The Etiquette Company"
Business etiquette touches the human side of business.
Testimonial
I just wanted to let you know that Lois Hearn's visit to my Girl Scout Day Camp in June was a hit! She was a fabulous addition to our Day Camp experience. The girls were thrilled to soak up every last minute of energy she provided in her interactive demonstration. I will recommend her services to everyone looking for an opportunity to enhance their personal growth or who may need a unique party experience for children and adults alike. I'm glad I viewed her in the NABN Newsletter. She's a real treat to know!
Jennifer Dobler
Sales Manager

Copyright (C) Your Manners - All Right Reserved